Quality Assurance Services ~
Building an innovative product is just halfway to success. Bugs, errors and other inefficiencies might spoil the whole user experience and result in a complete disaster. Don't take a leap of faith! Rely on CRINFOTASK LLC, a top QA company in the US, and we will make sure your software runs like clockwork and meets your customers' expectations.
We are proud to have hundreds of satisfied clients across the globe. Our team treats every new customer as returned one and strives to provide best-in-class services to ensure you reach your goals.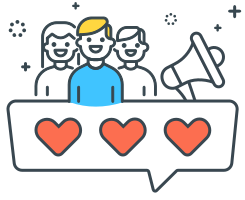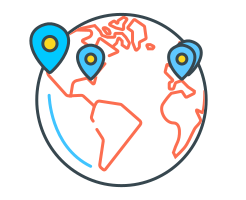 Imagine the whole world could work for you! Why not make it real? With two core offices in the US and R&D centers in Eastern Europe, we provide you with access to a vast pool of talents. Leverage global resources wisely to get an optimal testing solution!
Experiences Across Industries
Whether you have a sophisticated enterprise software or want to build an MVP for your social media app, rest assured you'll get first-class software testing services. Our QA engineers are well-versed in a variety of industries and can provide you high-quality services at any stage of the project.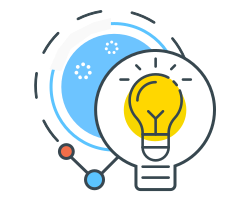 Quality Assurance Services We Provide ~
We collect and analyze information from stakeholders (a client, business analysts, designers, etc.) and develop a list of software requirements.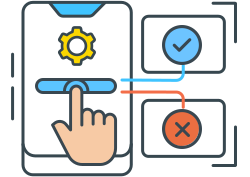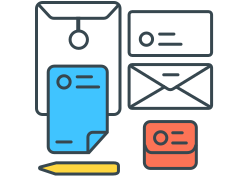 Before our team gets down to actual testing, we decide on the type of test documentation that best fits the project specifications. Whether it is an extensive test design, a set of test cases, or checklists, we develop all the required assets to ensure we cover the entire product development lifecycle.
Product testing starts at the early stages of software development. Once developers submit the first features, we perform functional and non-functional testing to ensure your product works the way you and your users expect. Our QA team also performs regression testing before the release.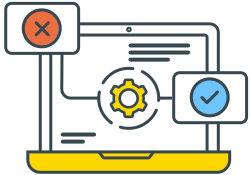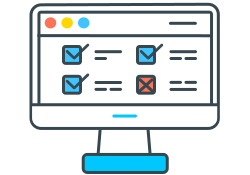 Upon completing the testing process, our team creates bug reports and analyzes the results of their work.