Cybersecurity and network services ~
Cyber Threat Protection: Tailored security strategies and tools to shield your systems against evolving cyber threats, including malware, phishing, and other vulnerabilities.

Network Security: Comprehensive solutions to protect your network infrastructure, ensuring a secure environment for your digital operations.

Data Encryption and Privacy: Implementing encryption protocols to secure sensitive data and maintain privacy compliance.

Incident Response and Recovery: Preparedness plans and responsive strategies to swiftly address and recover from cyber incidents or breaches.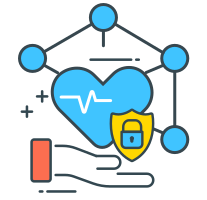 Infrastructure Design: Expert design and configuration of network infrastructure for optimal performance and security.

Network Monitoring and Management: Ongoing monitoring and management services to maintain a secure and efficient network.

Wireless and Remote Access Security: Securing wireless networks and remote access points, ensuring safe connectivity for distributed operations.
Expert Team: Our team consists of skilled professionals with extensive experience in cybersecurity and network solutions.

Customized Solutions: Tailoring our services to meet the unique security needs of your business, ensuring a bespoke approach to fortifying your network.

Continuous Support: Offering ongoing support and updates to adapt to emerging threats and maintain the security of your network infrastructure.