Travel Software Solutions ~
Custom Software Development
We build a software solutions for the traveling & visa assistance industry — sophisticated booking engines, cutting-edge reservation systems, comprehensive CRM software, and various apps for travel agents and simple travelers.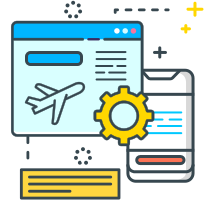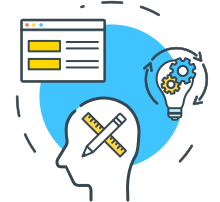 With multiple software projects under our belt, we managed to gain unique expertise, hands-on experience, and deep knowledge to create travel technology that will satisfy every travel industry player, be it travel agencies, tour operators, large corporations.
Experienced Professionals
We've wide network to attract with more than 100 professionals – business analysts, software engineers, developers, designers, business analysts, project managers, and QA specialists — we have all the talents required to create high-quality solutions.