SaaS Development Services ~
Move your business to the cloud with the help of outstanding SaaS development services. This is the new era of subscription-based, access-everywhere, and cost-effective approach to software development. Automatic updates and easy maintenance of SaaS products will ease the burden of your IT department and your users will love the accessibility and affordability of your applications.
Are you an established SaaS provider or just on the way of taking it off or expanding? Then you are in the right place. With our comprehensive SaaS development services, we'll help you build a brand-new SaaS product from scratch that will outclass your competitors. Alternatively, we can improve your current software by adding some critical features. Yield spectacular results within the shortest time.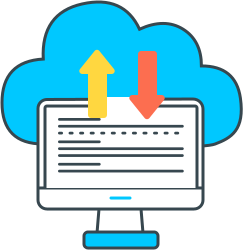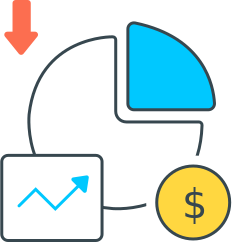 Time is everything and upfront investments into software can be quite risky. But we know how to substantially cut costs by accelerating software development by 50% faster than our competitors. Our profound expertise in SaaS development services will give you a unique opportunity to launch your product fast and without allocating too much budget.
The one advantage of SaaS is scalability, that's why you should keep in mind the constant growth of your business. With our SaaS development services you'll always be able to keep up with users' demand by scaling and adding new features to your product without losing its capacity. Adapt timely your SaaS to ever-changing reality
SaaS Services We Provide ~
Our SaaS Application Development Process ~
At this stage, we analyze your business needs and requirements of your product idea. As a result, we'll come up with a prototype that encampasses the right tech stack and provide you with estimation,timeline and scope of work.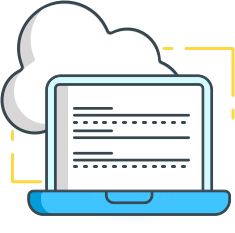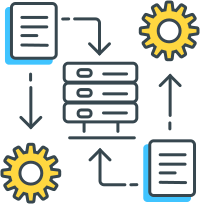 During the development stage we assemble a team of tech professionals. We also ensure a non-stop and timely communication between you and your personal dedicated project manager so that you are always aware about results at every step of the SaaS development phase.
We guide our clients even after we've built their software. We make sure that everything runs smoothly and with no bugs. Once the product is ready we publish it on the platform/platforms of your choice.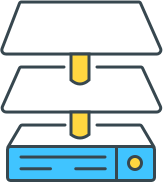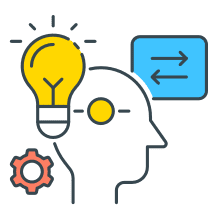 Our SaaS development company is always there for you. We can provide support, improve, adapt, and add new features to your products and scale them once the users' demand of your product is on the rise.